May 2017
Judith Barrington & Xochitl-Julisa Bermejo
Reading Poetry
7:30 PM Wednesday, May 3, 2017

Floyds Old Town, 118 NW Couch, Portland OR 97209

Suggested donation: $5.00


Judith Barrington is the author of five collections of poetry, including The Conversation (2015), whose title poem was the winner of the Gregory O'Donoghue International poetry award; Horses and the Human Soul; History and Geography; and Trying to Be an Honest Woman. In the spring of 2018, her New and Selected Poems will be published by Salmon Poetry. She is also the author of the best-selling Writing the Memoir: From Truth to Art. Her Lifesaving: A Memoir was winner of the 2001 Lambda Book Award and a finalist for the PEN/Martha Albrand Award for the Art of the Memoir. She has been a faculty member of the University of Alaska, Anchorage's MFA Program and has taught workshops around the U.S. as well as in Britain and Spain.



Xochitl-Julisa Bermejo, the author of Posada: Offerings of Witness and Refuge (Sundress Publications 2016), has published work in Acentos Review, American Poetry Review, CALYX, crazyhorse, American Poetry Review, and The James Franco Review, among others. Twice nominated for a Pushcart Award, she was a 2016-2017 Steinbeck Fellow, a former Poets & Writers California Writers Exchange winner and a Barbara Deming Memorial Fund grantee. She has received residencies from Hedgebrook and Ragdale Foundation and is a member of the Macondo Writers' Workshop. A short dramatization of her poem "Our Lady of the Water Gallons," directed by Jesús Salvador Treviño, can be viewed at latinopia.com. A cofounder of Women Who Submit and the curator of HITCHED, she lives in California.

This event is made possible by support from the Oregon Arts Commission.
May 2017
Paulann Petersen & Allan Peterson
Reading Poetry
7:30 PM Wednesday, May 24, 2017
Floyds Old Town, 118 NW Couch, Portland OR 97209
Suggested donation: $5.00
Allan Peterson is the author of five books of poetry, most recently Precarious (42 Miles Press, 2014) and Fragile Acts (McSweeney's Poetry Series), which was a finalist for both the 2013 National Book Critics Circle and the Oregon Book Award. The recipient of numerous awards and prizes, Peterson is the author of seven chapbooks, most recently, Other Than They Seem, winner of the 2014 Snowbound Chapbook Prize from Tupelo Press. His work appears in many journals and anthologies and was selected for Poet Laureate Ted Kooser's American Life in Poetry Series (#159). A visual artist as well as a poet, Peterson was for many years chair of the art department and director of the Switzer Center for Visual Arts at Pensacola State College, Florida, and before that, Professor of Art at the State University of New York, Geneseo. His art work has been exhibited widely in national, regional and invitational exhibitions and appears in museum, corporate and private collections.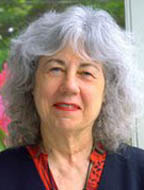 Paulann Petersen is a former Stegner Fellow at Stanford University whose poems have appeared in many publications including Poetry, The New Republic, Prairie Schooner, and Wilderness Magazine. Her full-length collections of poems include The Wild Awake (2002); Blood-Silk (2004); A Bride of Narrow Escape (2006); Kindle (2008); The Voluptuary (2010); and Understory (Lost Horse Press, 2013). The recipient of Oregon Literary Arts' 2006 Holbrook Award and Willamette Writers' 2013 Distinguished Northwest Writer Award, Petersen served from 2010 – 2014 as Oregon's sixth Poet Laureate. She teaches poetry writing workshops for colleges, libraries, and writers' conferences, including Mountain Writers Series and The Attic Institute. The Latvian composer Eriks Esenvalds chose a poem from her book The Voluptuary as the lyric for a new choral composition that's now part of the repertoire of the Choir at Trinity College Cambridge.
This event is made possible by support from the Oregon Arts Commission.
June 2017
Christopher Howell & Joseph Millar
Book Launch & Reading
Wednesday, June 14, 2017
Book-signing Reception at 7:00 PM

Poetry Reading at 7:30 PM
George R. White Library & Learning Center, Concordia University, 2900 NE Liberty, Portland OR 97211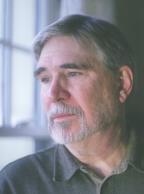 Christopher Howell is the author of eleven collections of poetry, most recently, Love's Last Number: Poems (Milkweed Editions, 2017). Among his many other books of poetry are Gaze (Milkweed Editions, 2012) and Dreamless and Possible: Poems New and Selected (University of Washington Press, 2010). He has received three Pushcart Prizes, two fellowships from the National Endowment for the Arts, as well as fellowships from the King Country Arts Commission, the Artist Trust, the Oregon Arts Commission, and the Massachusetts Council for the Arts. His work has been awarded the Helen Bullis, Vachel Lindsay, and Vi Gale prizes, and has twice received the Washington State Book Award. A military journalist during the Vietnam War, since 1974 he has been the director and principal editor for Lynx House Press and is now also director for Willow Springs Books. He lives in Spokane, where is on the Master of Fine Arts faculty of Eastern Washington University's Inland NW Center for Writers.
Joseph Millar is the author of four collections of poetry, most recently Kingdom from Carnegie Mellon University Press (2017). His first collection, Overtime, was a finalist for the 2001 Oregon Book Award. His second collection, Fortune, appeared in 2007, followed by a third, Blue Rust, in 2012. Millar grew up in Pennsylvania and attended Johns Hopkins University before spending 30 years in the San Francisco Bay area working at a variety of jobs, from telephone repairman to commercial fisherman. It would be two decades before he returned to poetry. His work—stark, clean, unsparing—records the narrative of a life fully lived among fathers, sons, brothers, daughters, weddings and divorce. He has won fellowships from the Guggenheim Foundation and the National Endowment for the Arts, as well as a Pushcart Prize and has appeared in such magazines as DoubleTake, TriQuarterly, The Southern Review, APR, and Ploughshares. Millar teaches in Pacific University's low-residency MFA Program and in North Carolina State's MFA Program in Creative Writing.
This event is made possible by support from the Oregon Arts Commission.